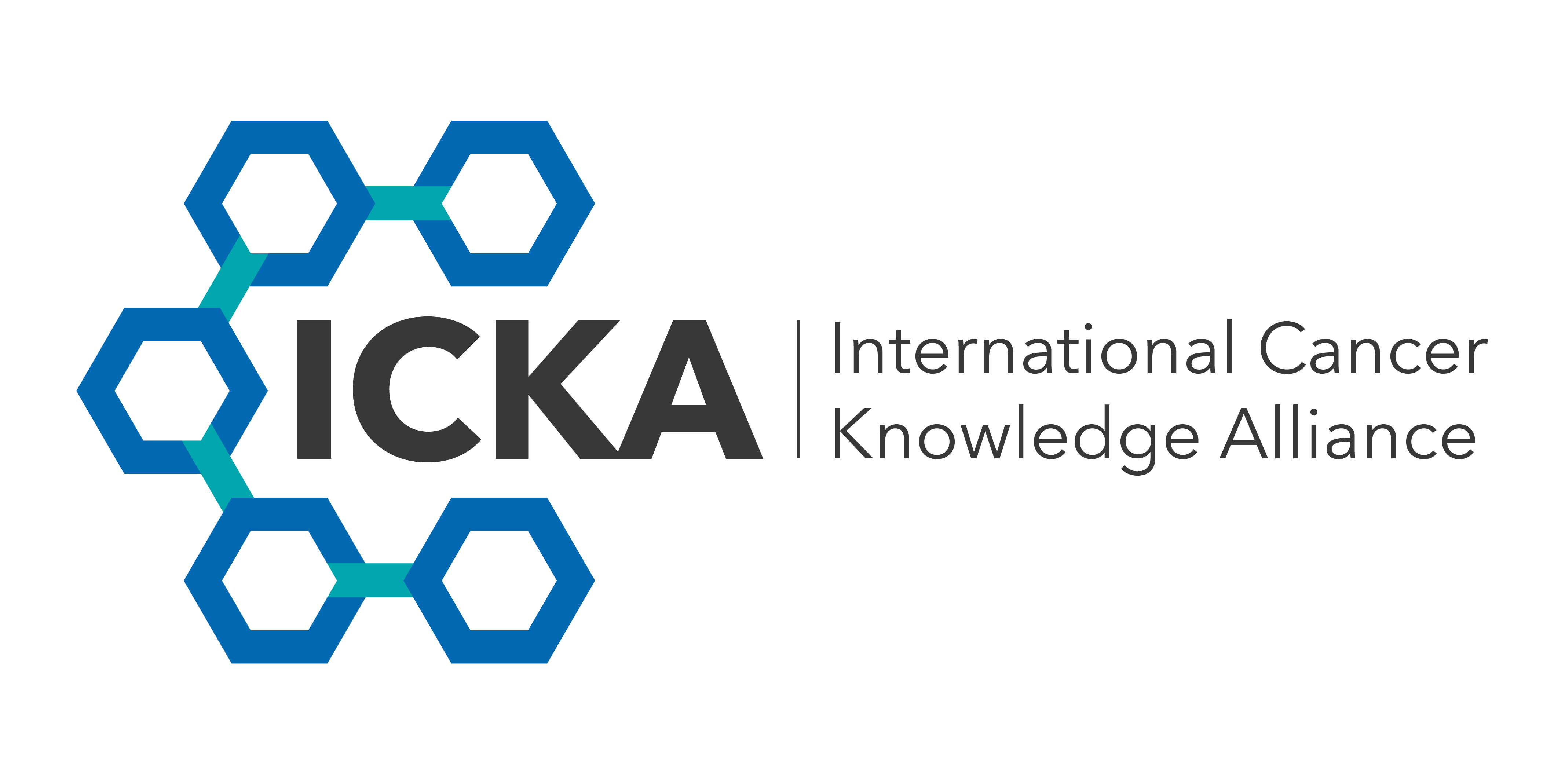 India is facing a daunting cancer challenge of huge cancer incidence, combined with novel factors of genetics, environment and infrastructure that make it difficult to apply traditional solutions from other countries. Fortunately, India also has world-class capabilities for research and clinical care as well as a strong national IT sector, which in the aggregate differentiate it from all other countries, and provide the opportunity to accelerate relevant research, improve clinical outcomes, and drive competitive advantage in science and technology.
---
ICKA
The International Cancer Knowledge Alliance (ICKA) is a public-private partnership of stakeholders dedicated to enabling technological and cultural 'connections' that improve cancer outcomes. ICKA's mission is to enable and facilitate the generation, use and reuse of knowledge in India via the country's own institutions, people, technology and data; and to address dimensions of the Indian cancer problem in a way that is comprehensive, scalable, sustainable and affordable.
ICKA offers as its core a platform with four levels: (1) national knowledge reference network (2) national decision support platform; (3) care management network and (4) point-of-care solutions. These core elements will be complemented in time by other offerings including from Indian IT companies. The envisaged approach is a public-private partnership (PPP) involving innovative commercial models and other sources of finance.
Cancer Burden in India
India today is on the verge of a cancer epidemic. Cancer care in India is characterized by high incidence, late detection, and lack of access to quality affordable care by the majority of below-poverty line (BPL) patients as well as those living outside of the main urban centers. Prevalence is estimated at 3.9 million people with real incidence estimated at more than 2 million in 2015, with both rising due to demographics, smoking, environmental factors and lifestyle change. Mortality rates are four to six times higher in India than the United States and baseline cost of treatment is higher than the annual household income for over 80-85% of Indian households.
ICKA Objectives
Objective 1: Drive uniform and evidence driven patient care
One means to reduce variations in care delivery and outcomes is by leveraging existing global and local evidence-based guidelines. Disseminating guidelines via an online platform not only reduces printing and other costs, but also greatly reduces the time needed to disseminate clinical innovations into practice. As a further step, guidelines can be turned into rapid learning tools via an information system that collects and analyzes operational and clinical data, and continually builds evidence to enhance the guidelines and improve outcomes.
Objective 2: Expand trained workforce and elevate expertise
To build a sustainable and quality care delivery for the long term, it is critical to build human capital across the oncology continuum including clinicians, technologists, caregivers and social workers. This needs to go beyond initial specialized training to investment in expanding and elevating the skill sets via continuous education, mentoring, expertise exchange and collaboration. IT-based decision support tools at the point of care can greatly enhance human capabilities.
Objective 3: Enable Collaborative Research and support scientific leadership
The Indian government and the US National Cancer Institute created the Indo-US Cancer Research Grid (IUCRG), via the cancer Biomedical Informatics Grid (caBIG®) program, an interoperable infrastructure that supports data semantics, aggregation and workflows, in order to enable research collaborations between the US and India. A national knowledge management network can be used to to build a broad network of the institutions and the researchers to leverage the varied expertise, clinical settings and the volume of care episodes to enable collaborative research. Further, when combined elements of a care management network, it can address key issues in data aggregation, sharing, and machine learning to unique possibilities for discovery and translation in cancer care.
Objective 4: Inform sound cancer policy and decision-making
One key weakness of most national oncology systems is the lack of accurate data and analysis for evidence-based decision making. Many countries have failed to utilize the collective power of the the national network, its human capital and big data to inform cancer policy making aimed at increasing access, increasing efficiency and improving the quality of cancer care, cancer research and cancer education. In India, creation of a national decision support platform containing outcomes analytics, benchmarking, dashboards, peer review tools, contextual decision support, and clinical care-paths is both possible and necessary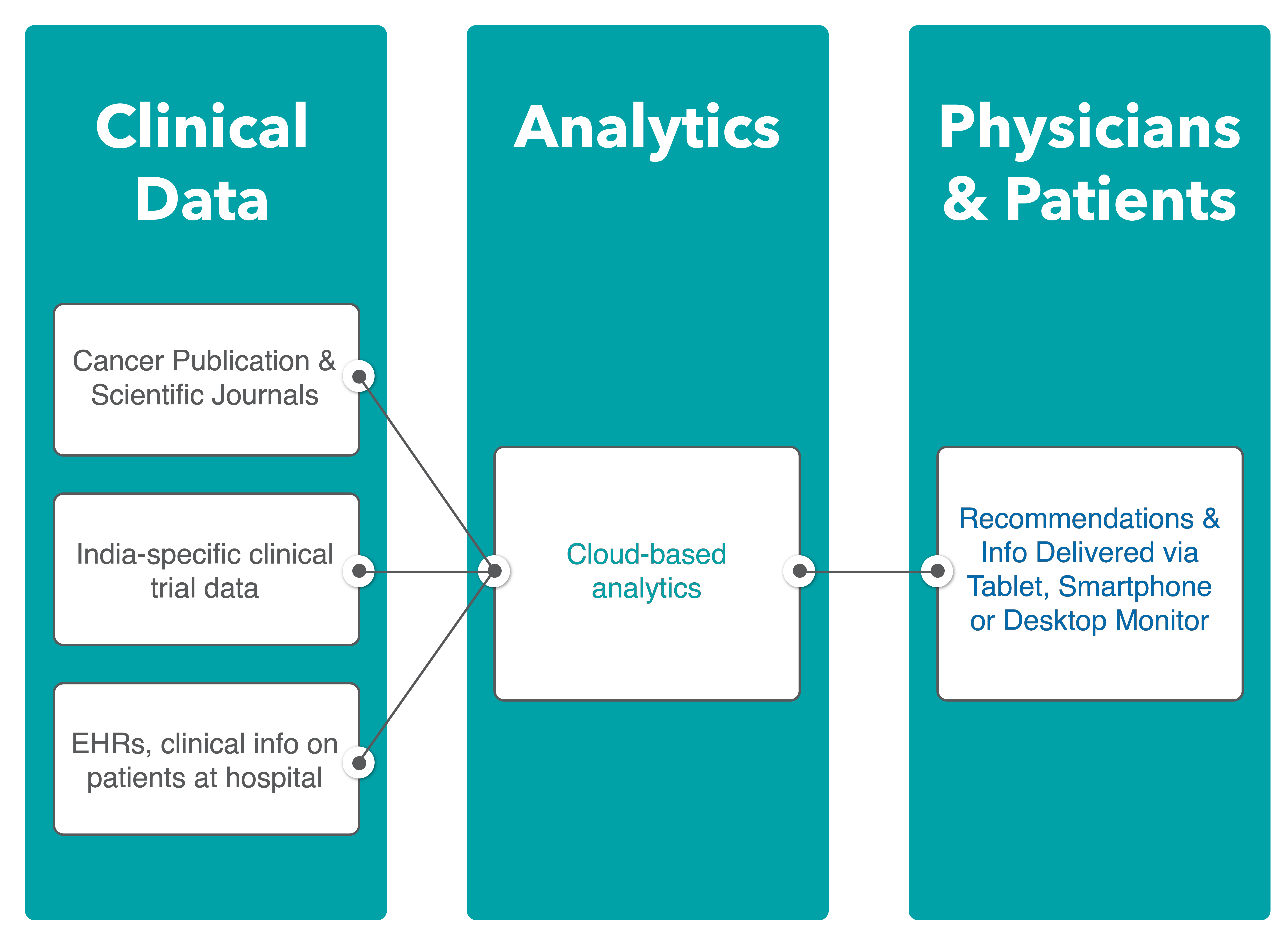 ICKA Partners
Open Health Systems Laboratory, Rockville, MD
Arizona State University, Tempe, AZ
Tata Memorial Centre & Hospital, Mumbai
All India Institute of Medical Sciences, New Delhi
India National Cancer Grid
Centre for Development of Advanced Computing, Pune
Indian National Knowledge Network
Persistent Systems, Pune
Other Partners