The Indo-U.S. Cancer Knowledge Alliance (IUCKA) has begun work OHSL's partner, Persistent Systems, to adapt IBM's Watson cognitive health tools for use in India, providing India-specific information regarding cancer treatment and outcomes to Watson's considerable database of knowledge about oncology.
Early Adoption Program
Using IBM's Watson cognitive health tools, users can instantly sort through medical literature from all over the world, find the literature that is most relevant to a patient's specific cancer, and prioritize potential treatment options based on the evidence and the patient's health record. Under IBM's Early Adoption Program (EAP), IUCKA is building on Watson to add India-specific information regarding cancer treatment and outcomes. A team from the All-India Institute of Medical Sciences's Dr. B.R.A. Institute Rotary Cancer Hospital (BRAIRCH) are working with Persistent Systems to input data from cancer patients treated at BRAIRCH. The initial goal is to prepare as many as 2,000 records in this initial phase, which will provide sufficient clinical material to test the tool.
The goal is to create a "One Stop Solution for Breast Cancer". Ideally this tool would include features such as: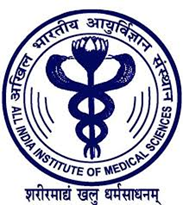 Patient and Treatment Details database
Evidence-based Treatment guidance
Results from Literature with a particular treatment path
Real-time Statistical Analysis for publications
Drop-out Detection and Patient Outreach
Patient Selection for trial enrollment
This information would be available to practicing oncologists at their fingertips via mobile apps on their smartphone. If this vision is realized, specialists at cancer hospitals such as BRAIRCH can save tremendous amounts of time in research and pulling up records, enabling them to see many more patients in the same amount of time.
Persistent Systems 
Founded over 25 years ago, Persistent, with nearly 10,000 software engineers, is one of the world's leading Software Product Development firms. Persistent has been involved with Watson natural language and text analytics technologies since long before there was a "Watson", helping develop critical components like Annotation Query Language. Persistent's Watson services bring true machine learning to systems and processes so they can understand goals and then integrate and analyze the relevant data to help customers achieve them. The IBM Alliance builds on the long-standing relationship between the two companies on a wide range of technology and development collaborations across engineering, product and solution development, and go-to-market initiatives. In addition, Persistent has long had a substantial Life Sciences and Healthcare practice, including leadership in key industry initiatives complementary to OHSL's Mycroft, such as caBIG and caTissue.
Additional Background on EAP from IBM Watson
What is the Cognitive Health Services Early Adoption Program and why would an Early Adopter participate?
– It is an opportunity for Early Adopters to gain exclusive access to new Watson capabilities. Through continuous feedback and service enhancement sprints, Early Adopters will provide critical input around enhancements, tooling and usability to accelerate the GA launch of select services under pilot. 
Who is Eligible for the EAP?
–A handpicked group of Watson clients and partners that have use cases which align with the select services in scope for EAP.
–Clients/Partners who have sufficient resources (developers available to deploy against the work for > 40 person hours per week during the EAP.
–Clients/Partners with use cases targeting the Provider, Payer, and Life Sciences industries.
What Services & APIs will be in scope?
–Adverse Events; Concept Detection; Concept Matcher; Concept Value; Medical Code Mapper; NLP Analytics; Term Mapper; Negation; Hypothetical
Work on the EAP will continue through the end of the calendar year.