Photo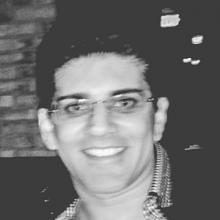 Kabeer Minhas forged partnerships between OHSL and big data companies to assist scientists in gaining access to specialized research tools. He has successfully developed multiple international research collaborations on behalf of OHSL between the academic and private sector, and continues to lead the organization in its long term strategy and global outreach.
Mr. Minhas is also the managing partner of an international development consulting firm, GlobeTap. He is an experienced development consultant, with a strong background in the biotechnology and healthcare industry. He has led several of his clients into new markets by identifying projects, partners and collaborators, and customers. Kabeer has specific expertise in the areas of finance, micro/macroeconomic development, international negotiations, and government relations.
Kabeer earned his BS from the University of Maryland at College Park, and an MBA in finance from American Univerity, Kogod School of Business. He currently resides in his birthplace of suburban Washington, DC.