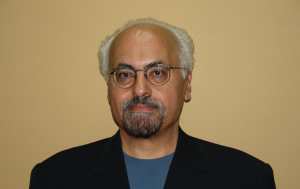 Dr. Hanna is an author, public speaker, and thought leader on innovation and development strategies, with extensive experience in advising public policy makers and business leaders in designing policies and programs in support of innovation and the knowledge economy. He has extensive experience in promoting the information and communication technology sector, and in using ICT to promote economic diversification, smart cities, and smart service delivery.  He worked with public, private and civil society leadership to promote ICT-enabled innovation and transformation in all economic sectors, from national level to grassroots organizations. He was the World Bank's first senior advisor on e-strategies. He was also the Bank's first chief corporate strategist. He has over 35 years experience at the highest levels of development policy strategy, and operations, and covering all geographic regions and levels of development.
Currently, Dr. Hanna speaks on innovation policies and practices in the public and private sectors at international, national, and corporate forums. He advises countries on developing policies, institutions and leadership capabilities for integrating ICT and innovation into development strategies and business practices. He advises the World Bank, UN, and other international organizations, global ICT companies, and premier consulting firms on designing country and corporate programs for ICT-enabled innovation and transformation.  He also advises countries and aid agencies on partnerships with ICT multinationals and on formulating and implementing innovation and partnership funds. He is executive coach for leaders on innovation and transformation in their business and public organizations.
While a senior staff of the World Bank, he established and led global forums on developing transformational leadership and programs, promoting innovation policies and new forms of innovation systems and practices, harnessing ICT as a platform for innovation, and building innovation ecosystems and knowledge societies. He published 12 books and over 100 reports and articles on national innovation systems, ICT sector, knowledge economy, state modernization, strategic planning, and executive and entrepreneurial development. He founded and chaired the World Bank's global community of practice on e-development.  He pioneered World Bank lending in support of comprehensive ICT-enabled development. He also pioneered efforts to promote the export of software and ICT-enabled services of India.
Dr. Hanna holds Ph.D. in economic development and masters in operations research and management science, from the University of Pennsylvania; and executive development from Harvard Business School. He is a Senior Fellow, Center for Policy on Emerging Technology; a Senior Scholar, Leadership Scholars Network, University of Maryland; and Senior Advisor to National Innovation Commission of India, and several national ICT agencies. He is a member of the editorial board of Springer's Knowledge economy, and Africa Information and communication Journals, and of Springer's book series on Innovation, Technology and Knowledge Management. He is also a Commissioner, of the UN's World IT Forum (WITFOR); and co-chair, of its e-Government Commission.