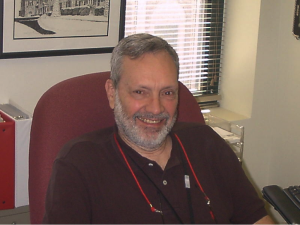 M.D.
Professor of Medicine and International Health
Associate Director, National Emerging Infectious Diseases Laboratory
Boston University
Dr. Gerald Keusch is a physician scientist, educated at Columbia College and Harvard Medical School. He has been involved in academic medicine for his entire career, currently as Professor of Medicine and International Health at Boston University where he serves as an Associate Director of the National Emerging Infectious Diseases Laboratory. His interests in global health have been broad, including clinical, social and cultural aspects of health status of populations in resource limited societies.  His own research has focused on infectious diseases relevant to developing countries, from molecular pathogenesis to field research on diarrheal disease, nutrition, and HIV/AIDS. He is the author of over 300 original publications, reviews, and book chapters, and is the editor of 8 scientific books. He is the recipient of the Oswald Avery, Alexander Fleming, and Maxwell Finland awards from the Infectious Diseases Society of America.  Dr. Keusch is an elected member of the American Society for Clinical Investigation, the Association of American Physicians, and the Institute of Medicine of the National Academies of Science, where he is a member of the Forum on Microbial Threats, as well as a Fellow of the Royal College of Physicians. Dr. Keusch has participated in multiple committees for the Institute of Medicine and the National Academy of Science, the World Health Organization and its Tropical Diseases Research Programme, the U.S. National Institutes of Health and the Wellcome Trust.  He Co-Chairs the Board of the Council on Health Research for Development, is Board Vice President for the Nevin Scrimshaw International Nutrition Foundation, is a Founding Board member of the Consortium of Universities for Global Health, and is a member of the Scientific Advisory Committee for the Thai government's Biotechnology initiative and the Boston based Institute for Healthcare Improvement.  From 1998 to 2004 he was Associate Director for International Research in the office of the Director, and Director of the Fogarty International Center, at the U.S. National Institutes of Health. Prior to that, from 1979 to 1998, he was Chief of the Division of Geographic Medicine and Infectious Diseases at Tufts Medical Center in Boston, Massachusetts.