Photo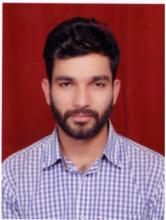 Sachin Dev received his Medical Physics degree from Panjab University, Chandigarh. He was a resident Medical Physicist at Post Graduate Institute of Medical Education and Research, Chandigarh in 2017. He joined Open Health Systems Laboratory, USA in 2018 from Maharishi Markandeshwar (Deemed to be University), Haryana, India where he was a clinical Medical Physicists.  At OHSL, he is responsible for scientifically coordinating and initiating projects in Radiation Oncology area. He works on Monte Carlo (MC) Simulations and has a special interest in implementing MC in routine radiation treatment planning. He is a recipient of GI-CoRE 2019 best poster prize which was jointly conducted by Hokkaido University, Japan and Stanford University, USA. The other areas of his research interests include particle therapy, biological treatment planning and science gateways.
He is involved with OHSL major initiatives in Radiobiology, Monte Carlo acceleration, and Global Cancer Research Network.
OHSL team science working environment allows him to think of interdisciplinary research and stimulates his mind to be creative. The opportunity of working with International experts at OHSL has added an important dimension to his career.