Photo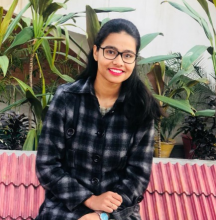 Pulkit Gautam is currently working with OHSL on proposal development. She is a final year student at Punjab University, Chandigarh currently pursuing bachelors in biotechnology.
She has previously interned as a content writer with Quizzy which is a content service platform for academic writing. She has also been a delegate in the crisis committee at international model united nations 8.0.
She is a highly enthusiastic individual who strives to gain knowledge from all facets of life. She is a quick learner and is very adaptable and resourceful.
She is currently exploring the various fields of research. She has a keen interest in biochemistry and neurosciences and intends to pursue her masters in those fields.
Email
pulkit.gautam@ohsl.us