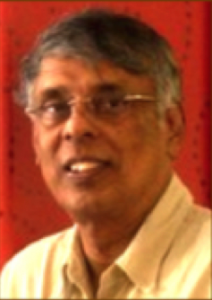 Rao is currently CEO and co-founder of reQall, a technology company that was spun out from MIT's Medialab and is a research partner of NASA Research Park.
Rao has considerable start-up and international experience.  Prior to reQall he was Chairman of ConceptLabs. During his tenure at Apple, Rao was a Principal Scientist, heading various groups including the Learning Lab, one of Apple's three research labs. At Apple, Rao worked on a number of research and prototype development efforts in information retrieval, case based reasoning, and organizational memory. He chaired several international conferences in informatics and served on the editorial Boards of Telematics and Informatics Journal as well as Journal of Expert Systems. In the 70's he was on visiting faculty at UCLA. Rao holds ten patents in computing. He is a member of the Board of Councilors of NSF's Center on Multi-Media Computing (IMSC) at the University of Southern California and serves on the Advisory Board of Dimagi, Inc. and is the Chief Mentor for Ventura Technology Center.  He lives in Ventura, California.
Rao has an interdisciplinary educational background in public health (MPH from California State University at Northridge), general systems and information networks (Certificate from United Nations Institute for Research and Training, University of Stockholm and UCLA), and instructional technology (Doctorate from University of Southern California.